About Coach Harwood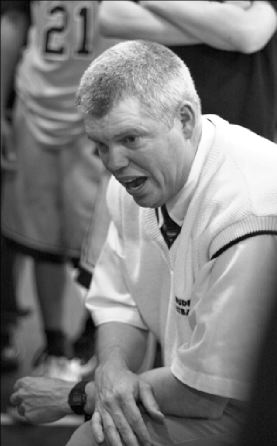 Dan Harwood is currently the boys basketball head coach at Magruder High School. He has been coaching and teaching physical education for over 35 years, the last 28 at Magruder High School. Coach Harwood has been the Montgomery County Coach of the year five times. He was the Washington Post Coach of the year in 2001, after winning the state championship with a record of 27-0. Magruder won their 2nd State Championship in 2012, finishing the season 26-1. In December 2016 Coach Harwood reached 500 wins in Montgomery County.

Coach Harwood brings his experience as a player, camp counselor and father of four children to make his camp the best choice for all levels of players. He played first college basketball at Montgomery College-Rockville and then at Boston University for Hall of Fame Coach Rick Pitino.

Coach Harwood has had over 45 players from Magruder play college basketball and 5 play professionally.

Rosemary Harwood is also an integral part of the camp. She can answer all of your questions about camp and she will continue to direct traffic, give out ice-packs and band-aids, and find lost water bottles!. She is a graduate of Boston University and has been a pediatric and then school nurse for 38 years.